1998 was Soakie-Tex I? So 2018 was Soakie-Tex II, eh?
Steve, I added 1998 to the title so folks won't think that this year is another Soakie-Tex. It's not.
Yeah, that's when the nickname was coined. It was the 15th anniversary of the star party and everyone wanted to celebrate at the Prude Ranch. A miserable week for observing (I don't think I untarped my scope a single night) but a good time was had by all.
That's fine. I wasn't aware that 2018 was a washout too! Maybe create an Okie-Tex History topic and move all of my stuff there? I dunno🤔
Good Times! Thanks for the memories!
Here's one of 5 astrophotos taken Sat morning Oct 24, 1998 at 3:54 am CDT. Kodak Royal Gold 400-2, 18" F/4.5 Newtonian. Olympus OM-1 camera, 15 minute exposure. Negative scanned 16 bit, PI and PS post processing. According to my log, it cleared up after 1:00 AM that night. That Soakie-Tex was no great loss.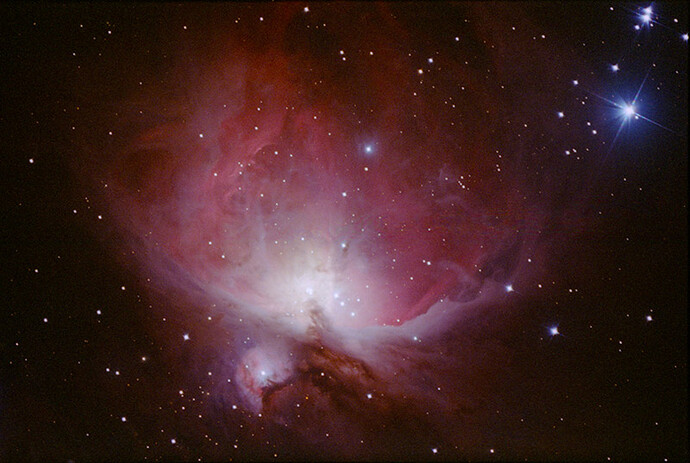 What a Great Group. And I enjoy the history pictures that follow.