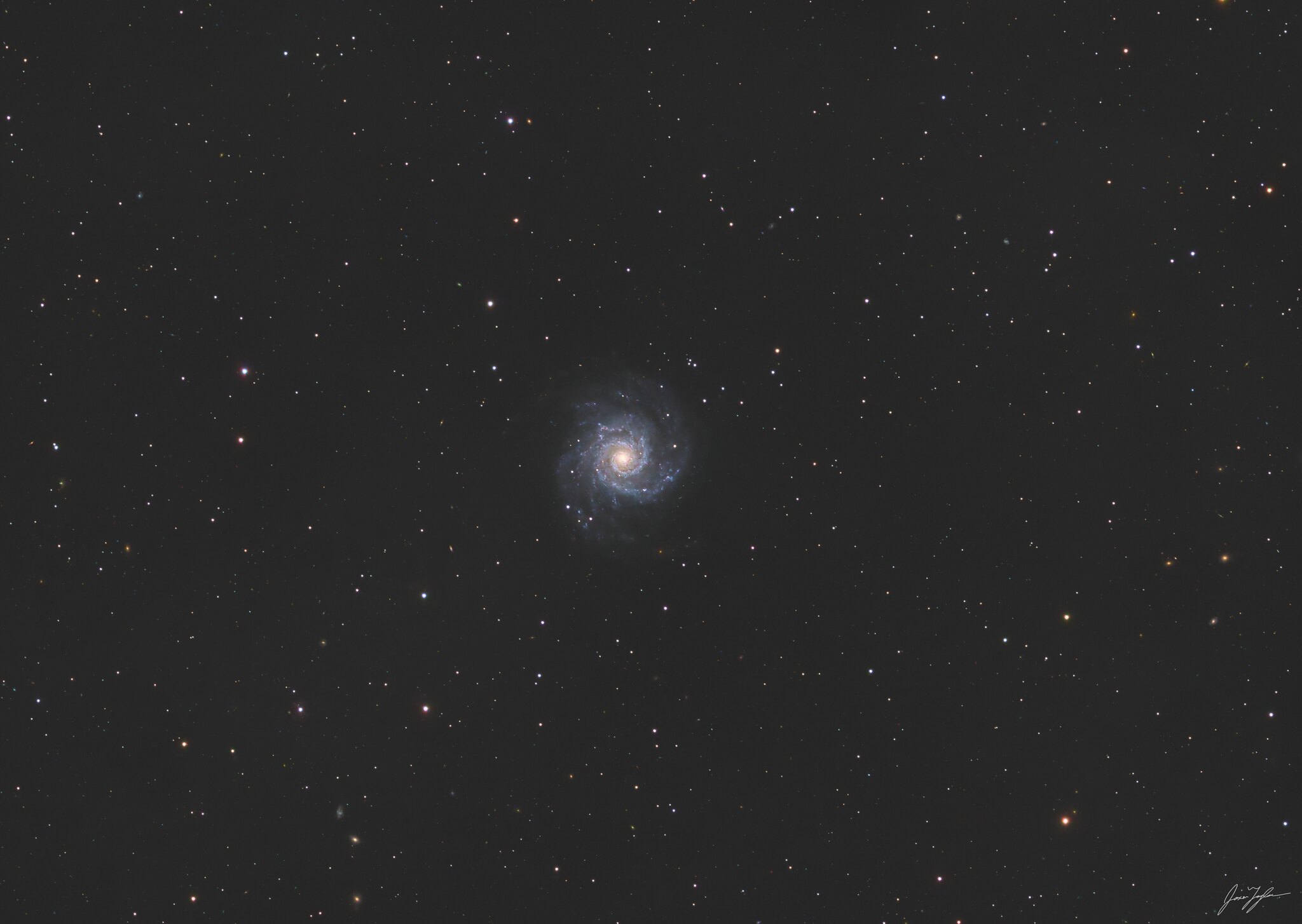 M74, the Phantom Galaxy by Jaxon Taylor, on Flickr
In your comments you point out this is difficult to capture. Very true. I've tried a couple of times and only gotten a smudge. Very nice!
Thanks, Mitche. It was very dim, even in Bortle 1 skies. Luckily after 2 hours of images, I was able to pull out some good detail! I've never tried to observe it with my naked eye though.
Very nice and beautiful. You do such good work. Really like your posts.
Stan