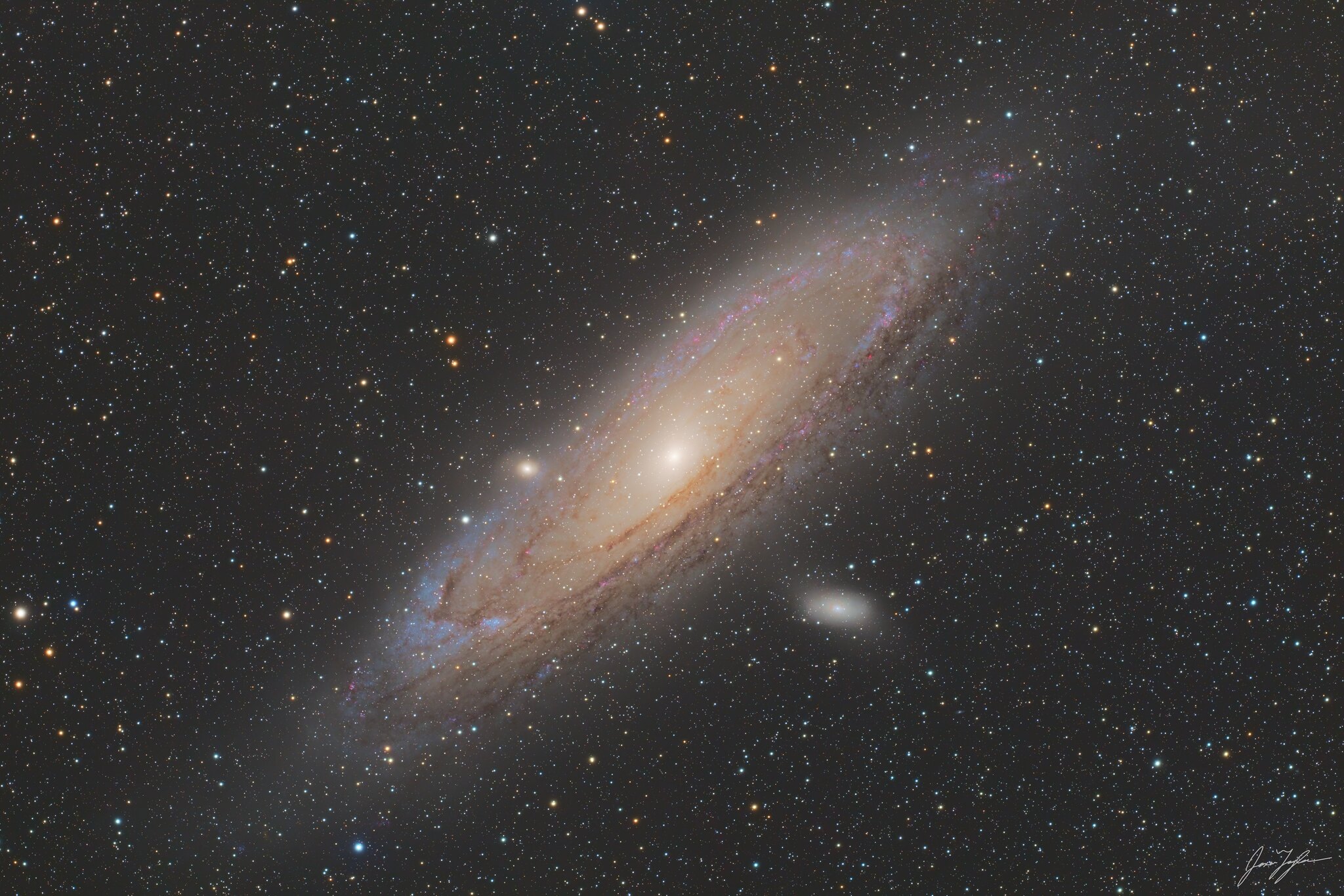 M31, The Andromeda Galaxy by J T, on Flickr
You can view details of this photo on my Flickr page (click the image). The rundown: 12 hours of HaLRGB filters with an ASI2600mm on a RedCat 71. The image was upsampled using drizzle integration by 2x, and is thus an ultra-high resolution 90 MP image.
Here is a zoomed-in snippet: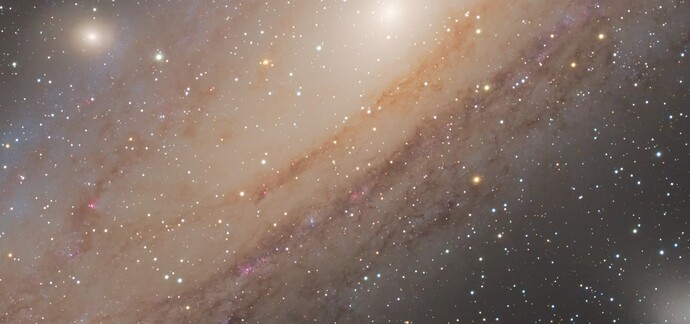 Looks very good! Well done Jaxon

A beautiful image, Jaxson! Glad you were able to get it before it got cloudy!
Good image Jaxon and while helping Daniel, James and me with our setup.

Thanks guys. This image pushed my computer processing power to the limit as it was processing over 750 photos. I'm very happy with how the data turned out. Someone once told me it is hard to take bad images at OTSP and my raw data certainly seems to agree with that. If you start with good data, it is much easier to work with!